Like it or not, Google Analytics is making some major changes. Starting on July 1, 2023, standard Universal Analytics will be converted to their new and improved Google Analytics 4 model. Since Google is perpetually making tweaks and updates to their products and algorithm, you might be wondering if this new iteration will actually impact you, as well as how to implement any changes on your end. Restoration Digital Marketing is breaking down everything you need to know to make the transition to GA4 seamless.
What is Google Analytics and Why Does This Matter?
Depending on your level of involvement with your website, you may or may not be familiar with Google Analytics. This free web service collects data and statistics that you can then use for search engine optimization (SEO) and marketing purposes.
One of the greatest aspects about having all of this information at your fingertips is that it is free to all Google account users. You receive a plethora of helpful performance metrics and insights that can then be used to determine your top traffic sources, the overall success of your marketing campaigns, and other patterns and trends based on demographical information of your site's users.
The Google Analytics platform works with a page tag that collects and sends user data back to your dashboard. From here, you can curate reports that better help visualize metrics such as session durations, bounce rates, page views, and much more.
The Key Differences Between Universal Analytics and Google Analytics 4
For the most part, GA4 will retain most of the features you have come to know and love. There will be some key differences however. Here are some areas of improvement you can expect:
1. Greater Customization Abilities
As a restoration services business owner, you likely do not need many of the options or metrics that are available. With the GA4 update, not only will you be able to customize your interface but also your reporting data. Custom tables, funnels, and multi-layered segments are all a reality with GA4.
2. More Detailed Reporting
In contrast to the Universal Analytics, the Google Analytics 4 update tracks each of your chosen metrics as events. Whereas tracking used to be based on sessions, events and users now drive the data. Real-time tracking will be improved to allow for better reporting on individual user metrics.
3. Easier Automation
New enhanced measurement features allow for a significant level of automation that the Universal Analytics did not have. Now, rather than having to create custom tracking for page scrolls, link clicks, video views, or other events, these events are automatically tracked.
Do I Need to Make the Switch to Google Analytics 4?
YES. You absolutely need to make the switch from Universal Analytics to GA4.
If you have a Universal Analytics property, new hits will not be processed after July 1, 2023. For 360 Universal Analytics, new hits will not register after October 1, 2023.
After that, you will be able to access your previously processed data in Universal Analytics for at least six months. We recommend not waiting to make the switch though. Consider setting up a GA4 property that runs in conjunction with your existing Universal Analytics.
By making the change earlier rather than later, you give yourself time to learn the platform and are ahead of the curve.
How to Switch to GA4
One of the best aspects of planning an early migration to GA4 is that you can still see the Universal Analytics property and its data, which will continue to be collected.
To set this up, follow these steps:
Login to Google Analytics.

In the bottom lefthand corner, select Admin.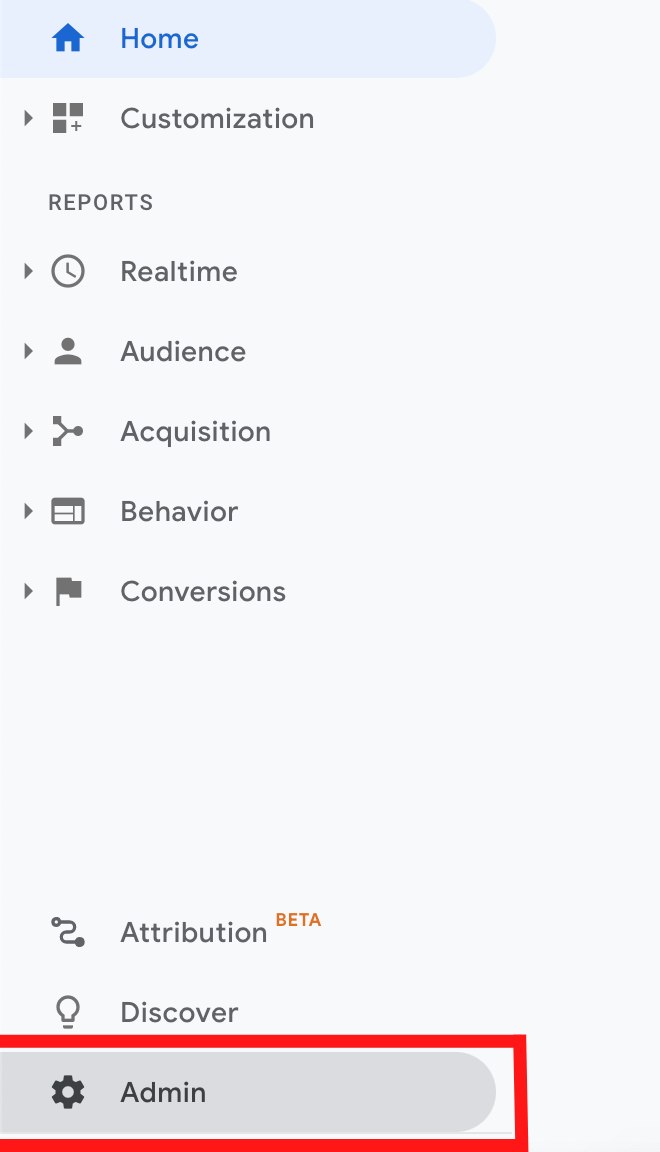 3. Select the proper account.
4. Confirm the property to which you will be making the change.
5. Under the property column, choose GA4 Setup Assistant.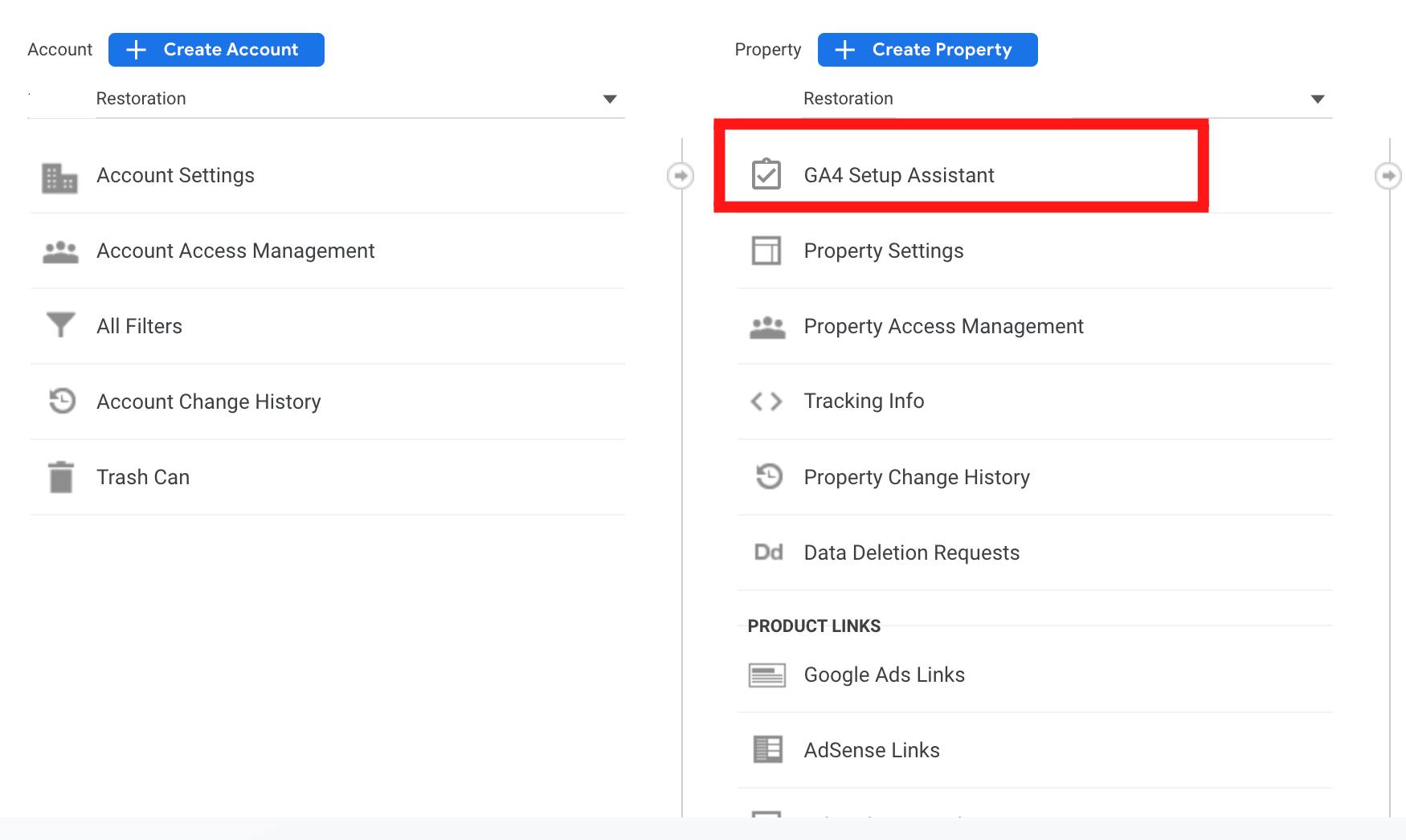 6. Within the Setup Wizard, click Get Started.

7. Under the options, you will see one to "Create a new Google Analytics 4 property." Click Create Property.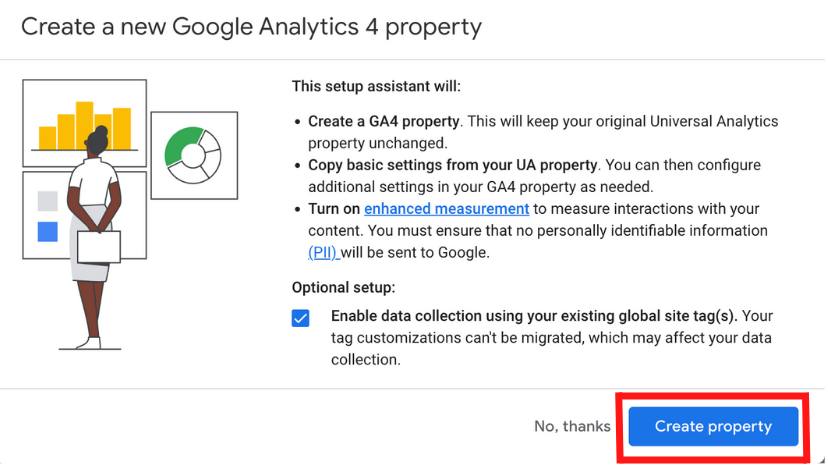 8. From here, you will be taken to the Setup Assistant. For website builders (WordPress, Wix, Square Space, etc.), add the analytics tag.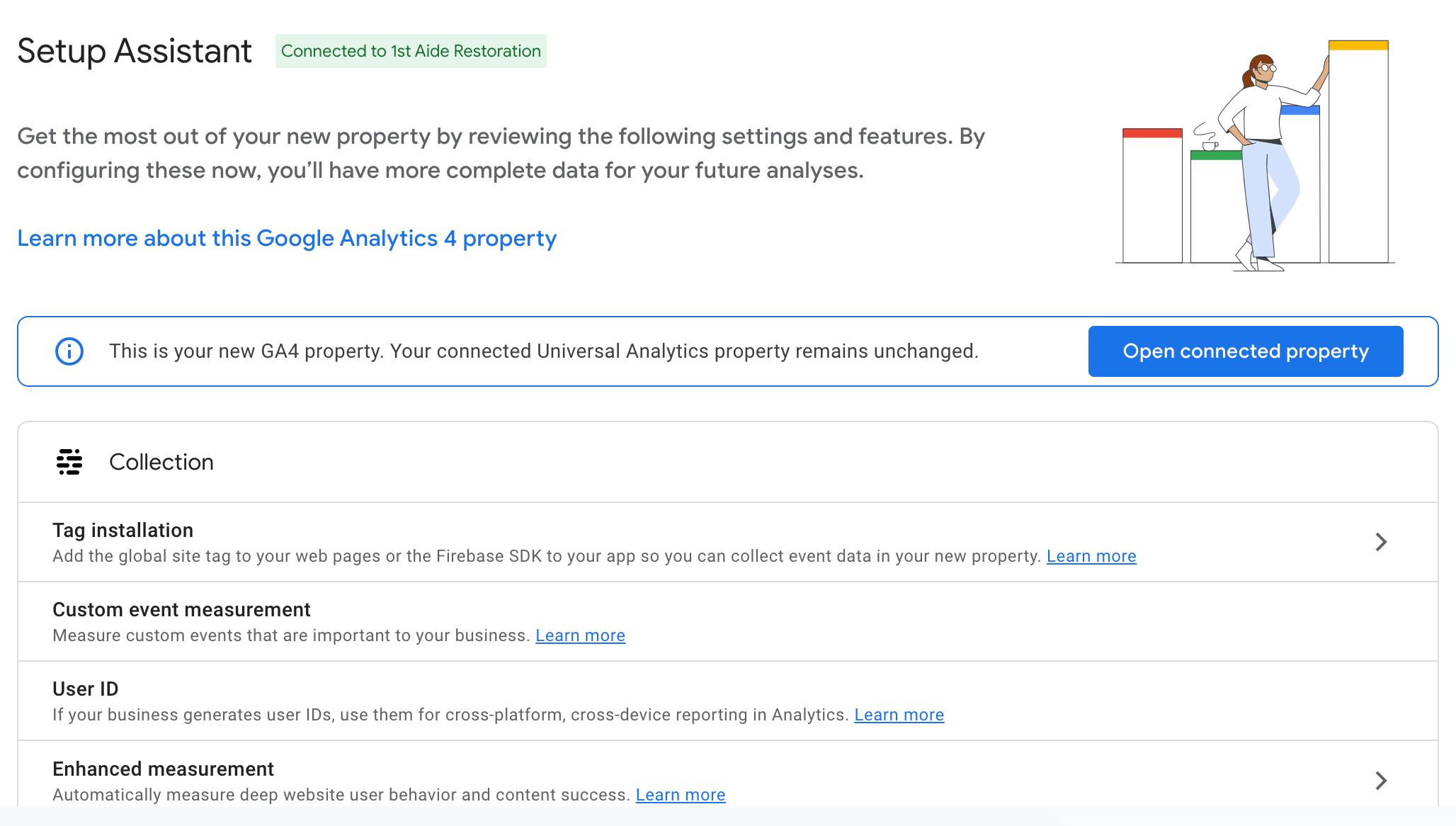 9. Within Setup Assistant, you can also enable custom event measurement, link to Google Ads, define audiences, and setup conversions.
The Time to Transition to GA4
is Now
Change can be challenging, especially when you are already comfortable with the existing platform. However, as Google has said that the data from Universal Analytics will not be imported into GA4, making the change soon is in the best interest of every website. By setting up GA4 now, you will have historical data in the platform to be better able to track with the new incoming data. RDM is here to assist our clients with this change for a seamless transition.