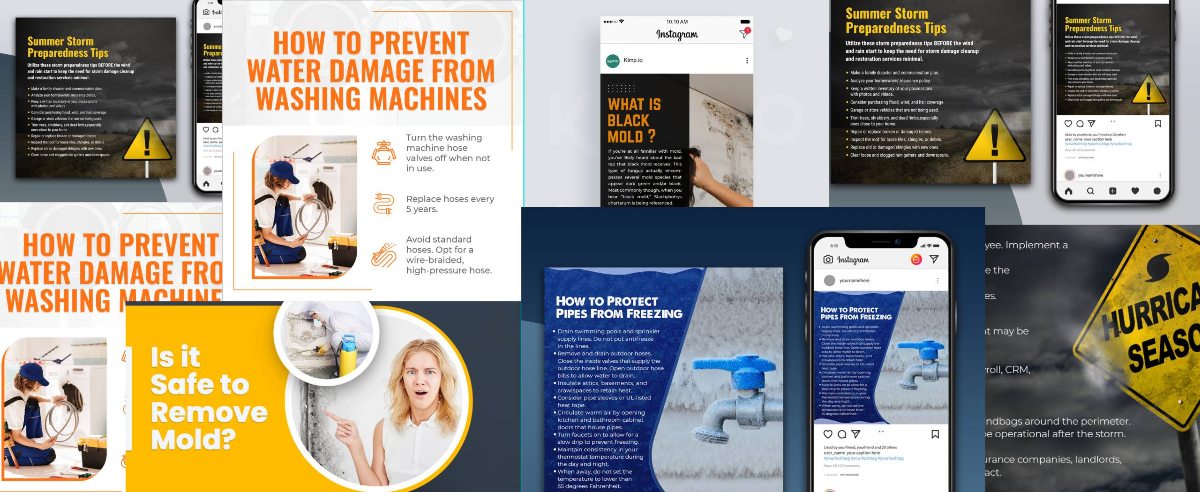 Social Media For Restoration Companies
In America, a survey reported that 84 percent of adolescents in America have a Facebook account. According to Nielsen, Internet users continue to spend more time on social media sites than on any other type of site. At the same time, the total time spent on social media sites in the U.S. across PCs as well as on mobile devices increased by 99 percent to 121 billion minutes in July 2012. For content contributors, such as local service companies like yourself, the benefits of participating in social media have gone beyond simply social sharing to building a reputation in their local community. Start building your local brand awareness by hiring RDM as your social media management company.
There is a great advantage by engaging with your audience and local community increasing your branding at a fraction of the cost compared to traditional media. Also, since social media platforms are so data-driven, this gives you a great opportunity to reach the specific kind of people you want to reach and market to.
Want to reach homeowners only? Not a problem
Want to reach homeowners in a wealthy neighborhood? Not a problem
Want to target insurance agents and adjusters? Not a problem.
This allows us to build complex marketing strategies that send a specific message to the right audience. Not a generic message to multiple different audiences.