You've likely heard the phrase, "if it isn't broke, don't fix it." If you have been doing the same thing over and over with varying degrees of success, you might not see a reason to change anything. However in the competitive restoration landscape, if you are not progressive, aggressive, and flexible, you will be left behind while your competitors pass you.
No place is this more evident than when comparing a company's online presence. More consumers are researching and evaluating organizations online before they ever interact with them in person or over the phone. If your restoration website and online presence don't stand out compared to your competitors, you are losing business.
The Benefits of a New, Improved Website
Here are 7 important reasons you should consider a new restoration website or enhance your current one if it hasn't been updated in the last five years.
1. Professionalism
A new website sets the tone for the rest of your organization online. Having a website is mandatory these days and if you don't have one, you are typically not even considered in the purchasing process. By having a new professional restoration website you are telling potential customers that you are a trusted, reputable organization.
What often happens is that a potential customer receives the name of multiple restoration companies that perform the work they need. The customer then goes online to compare these companies and make a decision on who to call based on their website. The brand that looks the most polished, reputable, and professional typically gets the call.
2. Sell Your Story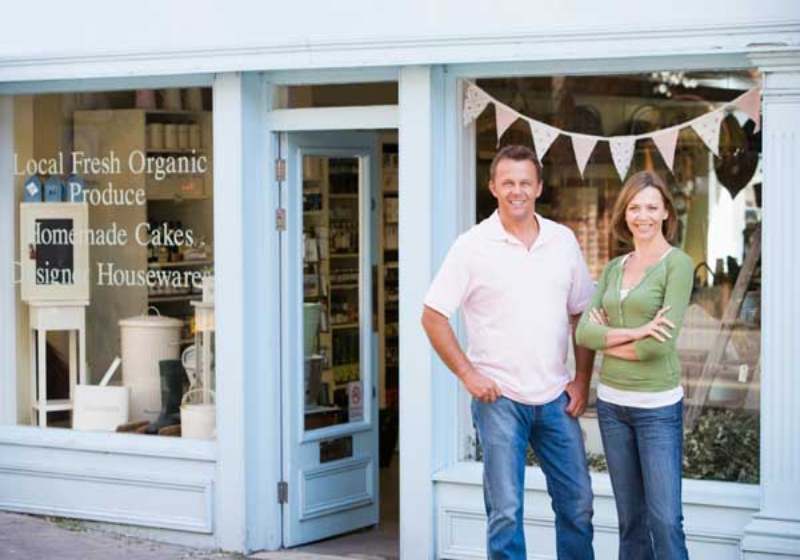 People go to your website to learn more about your organization and what you're all about. Tell them your story! Are you a locally owned company? Are you a family owned company? How long have you been in business? What certifications do you have? Do you give back to the community and are you involved in local non-profits?
These can all be differentiators when a potential customer is trying to choose between two different restoration companies by reviewing their website. Someone who connects with your story will not only be inclined to call you, but also may be committed to your services without receiving any other bids. Be sure to also post reviews & testimonials on your website. Statistics show that 84% of people trust online reviews as much as a personal recommendation.
3. Up/Cross Sell
How many times have you heard a customer say, "I didn't know you offer those services as well." Probably often. Your website is a great place for existing or future customers to see and read about other services you offer of which they may not have been aware. One of the fastest ways to increase your bottom line as an owner is to sell to an existing audience that already gives you their money. Reason being is because you have already built trust with them, and the cost of acquiring an existing customer for a different service is a fraction of the cost for acquiring a new customer entirely. So your new website shouldn't only have your main services, but all the services you offer. Even if the services are close in comparison, you should still likely have pages or paragraphs clearly describing each service.
For example, many restoration companies don't add much or any information regarding flood damage cleanup to their site. They think they're covering that information on the water damage page. A new restoration website allows you to separate those services on different pages.
4. UX (User Experience)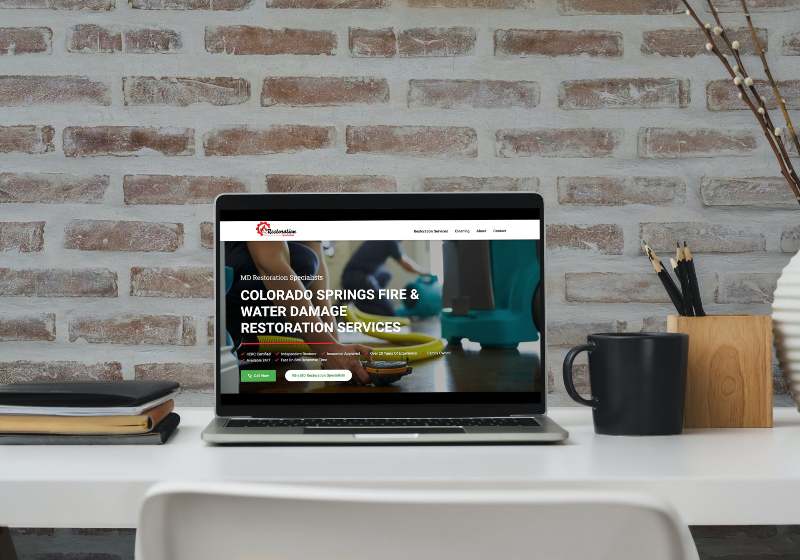 Have you ever landed on a website that wasn't mobile friendly, took an eternity to load, had buttons too small to press, directed you to broken links, hindered browsing with pop-ups, or was not easily navigable? What did you do? You probably left the site, right? You likely went to the next site that had a better user experience and purchased from them. The same thing happens when a potential customer is looking for water, fire, and mold damage restoration companies. If your site isn't updated and feels clunky, say goodbye to that potential online customer calling you.
5. Sales Tool
One area that is underutilized in the restoration industry when it comes to a restoration website is using it as a sales tool. It is common for a restoration company to have one or more salespeople on staff who do outside sales. Typically they're targeting insurance agents, adjusters, property managers, plumbers, commercial facilities, and others. What if you could post and update information on your website that is specific and helpful to the target audiences your salespeople are marketing?
For example, you could have an events calendar with social events and continuing education classes where target audience can register, you can keep this page updated so they have to consistently come back each time they want to register. Or, for your commercial clients, you could have an ERP platform where your commercial clients log in through your website and store vital property information and contact information. Both of these examples provide additional value-added benefits for your sales people's target audience and keeps them coming back to your website while having your restoration company top of mind.
Another example is to have a restoration blog where you provide helpful tips and DIY advice on restoration topics that homeowners will keep coming back for. Not only is this information a great tool for bringing people back to your site, but it is also great information for you to share on your social media profiles and attract new people into your sales funnel.
5. Tracking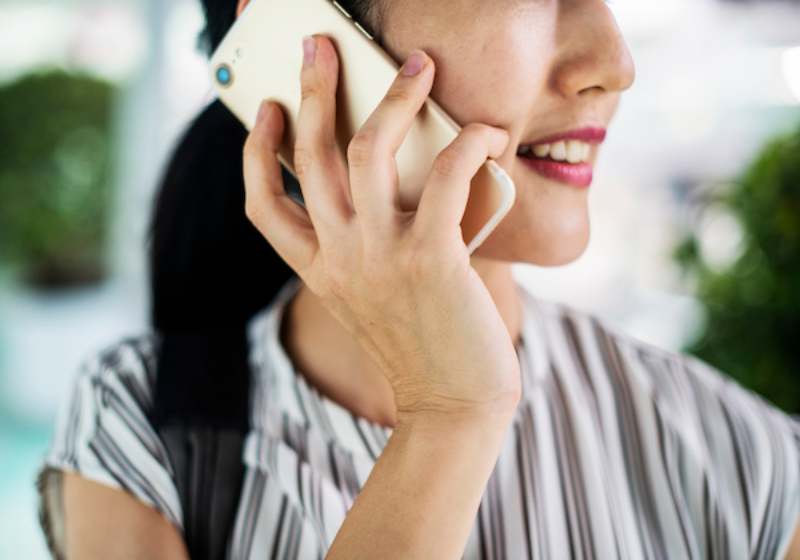 You can track everything that happens on your website, from how many visitors you had to their age, gender, location, interest, and behaviors. Wouldn't it be nice to know if say 2/3 of your website visitors were females over the age of 40? Would that change how you spend your advertising dollars elsewhere?
You can also track when contact forms are being submitted and when people are calling your restoration company from your website. Wouldn't it be helpful to track and record all phone calls (and ultimately sales) that your website is producing? With website tracking, we can begin to see what our true ROI is.
7. Remarketing
Remarketing is where you re-target people who have visited your website through other digital channels. Someone may have visited your website because they were really early in the sales process and didn't need your services yet, or don't think they did. There are two good ways we can try and capture this person for a potential future sale.
The first would be through remarketing ads where we target them with advertisements as they visit other sites online. Because they visited your restoration website, they have a cookie left in their browser and we can set up Google Ads to market them while they surf the web. This will allow us to stay top of mind until they are ready to purchase the services in the future.
Another great way is to capture their email while they are on your website. This can be done by providing a free e-book or just simply promising new helpful restoration tips from your blog. People always love helpful DIY information and would be more than willing to give you their email in return for a value-added benefit. Use these emails to not only provide DIY information, but also other company related information that might be of importance, like new services. Most importantly though, you are staying top of mind.
The Value of a New Restoration Website
One of the best features of a website is that it is always working for you, day and night, 24/7 at one low hosting rate to keep it up. All you need to do is make the investment to make it look professional and attractive to act like a sales tool for you. If you do, your website will be your best salesperson. Having an outdated website in today's market could easily be viewed as a company without the experience and knowledge needed to get the job done, even though that may well not be the truth. Instill the confidence of your potential customers online by creating or updating your restoration website today.